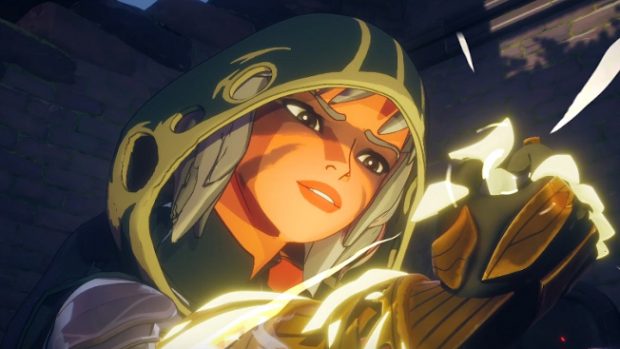 On October 22, Proletariat is launching the first seasonal content for Spellbreak. Titled "Prologue: The Gathering Storm", the update introduces new talents, potions, and cosmetics. It also adds a new mode: team deathmatch.
There are three new talents arriving, offering players more opportunity to customize their playstyle. These include Vigor, which provides bonus health, Ambidextrous, which enables the passive ability on the offhand gauntlet, and Foresight, which reveals nearby players and shows future shrines and circles on the minimap. As for the new deathmatch mode, otherwise known as Clash, it's a 9v9 team deathmatch with 3 squads on each team.
Of course, since this is October and the season of spooky things, the new update is also adding some Halloween content. This includes outfits, artifacts, emotes, and more.