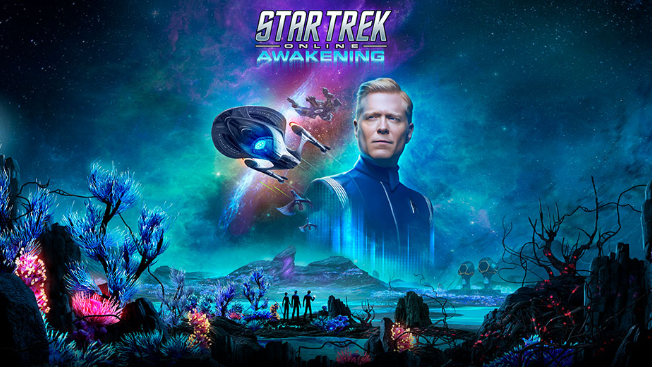 Star Trek Online announced the official release date for its next update on PC. Titled Awakening, the update features Discovery's Lt. Commander Paul Stamets (voiced by Anthony Rapp). Unlike other Discovery characters, he won't be there in person, but will be making his appearance as a hologram.
This update will bring players back to the 25th century where they will face J'Ula and her army, in an attempt to keep her from corrupting the Mycelial Network. Luckily, they will have help from Lt. Commander Stamets in the form of a sentient hologram.
Star Trek Online: Awakening will release on PC September 10 and is set to follow along on Xbox One and PlayStation 4 at a later date. More information can be found on the STO site.