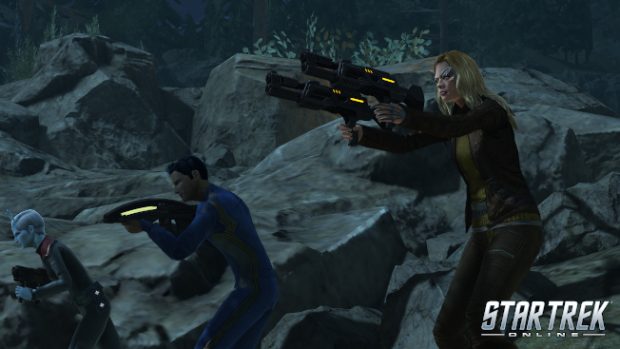 Star Trek Online's First Contact Day has arrived on PC, celebrating the first time humans met an alien species. Luckily for us, it was the Vulcans. The celebration will run until April 23 and features several special activities focused around the historic event.
To make things extra special, the STO team is also offering players a special Borg Pack for free. This pack includes 4 Borg Lock Box weapons, a Borg bridge officer, and a small XP boost. All you have to do to get it is log in any time over the next two weeks and check the Promotions tab in the Zen store.
For those of you wondering when you'll be seeing the event on consoles, you have a week-long wait. So, be ready to log in and get celebrating on April 9.