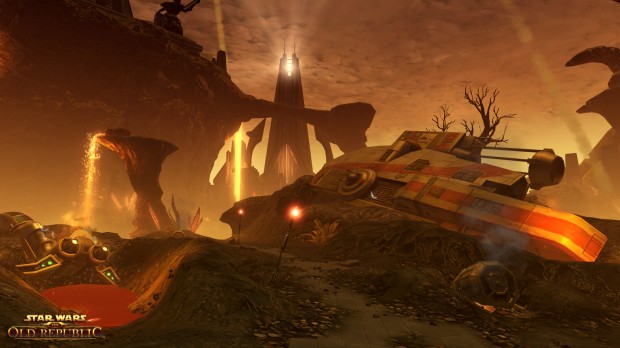 It's been a long time coming, but the forthcoming Star Wars: The Old Republic 3.0 expansion is expected to be officially announced later this month, with a teaser trailer to hit the internet next week. This is straight from the horse's mouth, from The Old Republic's Senior Producer Bruce Maclean.
The details spilled as Maclean took to the official forums to speak with a fan about potentially spotting new details regarding the expansion as early as next week. Maclean let the cat out of the bag with his own statement:
"We have been holding back 3.0 details because . But now that Forged Alliances is out there with this morning's launch of 2.10 we're letting folks have a little time with Rakata Prime and then spilling the beans on 3.0. Look for a teaser within a week, and then a full announce before the end of month!"
The first expansion was released earlier this year in the form of Galactic Strongholds, which allowed players access to their own customizable housing, made available to early access players on August 19, with a full release to all players in October. BioWare has continued to support the long-running MMO with additional content and expansions since its release. With the announcement of 3.0, hopefully another new set of content will be on its way in a few months again as well.