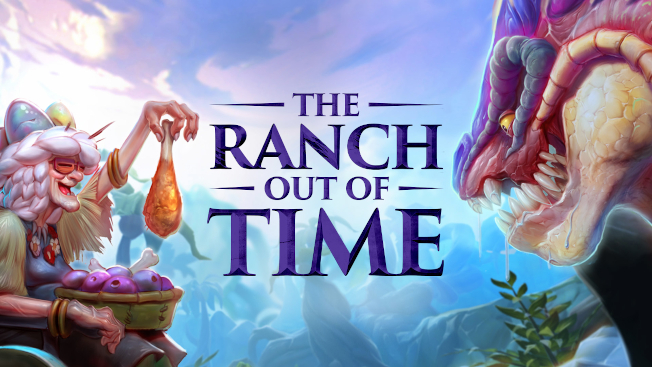 Beginning today, RuneScape players should probably get used to seeing more dinosaurs than usual. With the launch of the game's latest update — The Ranch Out of Time — players now have the opportunity to become dinosaur farmers, thanks to the extension of the Farming Skill and the player-owned farm content. The dinos range from cute and cuddly to massive angry creatures, so farming's about to get really interesting.
In addition to adding new paddocks for players to raise their new dinos in, the farming portion of the update also brings other content for both the Farming and Herblore skills. These include new fruit trees and bushes, as well as additional potions and bombs. Both skills have also received a level cap increase from 99 to 120.
Since this is the holiday season, the update also prepares things for a few events — such as the Yak Track and the Advent Calendar, as well as some Pink Skirts events. Details on all of these are all available in the update's patch notes.