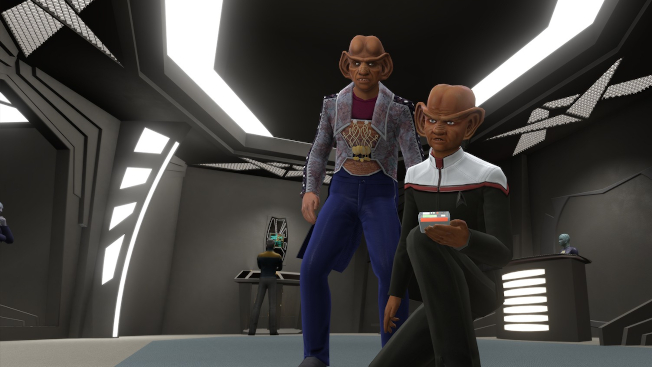 Yesterday, September 22, the family of actor Aron Eisenberg announced he had passed away at the age of 50. Eisenberg, who is most known for his role as Quark's nephew Nog on Deep Space 9, also lent his voice to the character in Star Trek Online. Of course, it was a grown-up Nog who was a Starfleet Captain.
In remembrance of the actor, Star Trek Online players gathered in Quark's Bar on Deep Space 9 to hold a Torchlight Vigil. Several of the players have shared screenshots of the event on Reddit.
This is not the first time STO players have held such ceremonies. A unique aspect of the game is that most of the characters are voiced by the same people who played them on their respective series — meaning players have an even deeper connection with them.