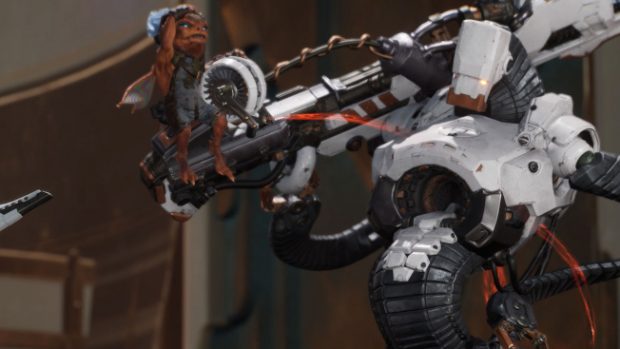 Strange Matter Studios released a new content update for the MOBA Fault. The game, currently in early access on Steam, now boasts two new SMS members. The first is a ranged caster by the name of Dekker. Designed for players with a higher level of skill, Dekker boasts abilities intended for massive crowd control. In order to make the best use of her, players will need to work hard to master her mobility. Those who can will find it worth it, as when used right, she can pin down an entire enemy team.
The other new character is a ranged, hybrid carry. GRIM.exe is different from all the other heroes in that rather than being mana-based, he's energy-based. The majority of his abilities make use of both energy and physical power, making him viable as a mage or a basic attack carry. As with Dekker, GRIM.exe is designed with players looking for a challenge in mind. Those who will be most successful with him are those willing to put in the time to master him.
Aside from that. The update offers some general optimization and bug fixes. Details on those are available in the patch notes.