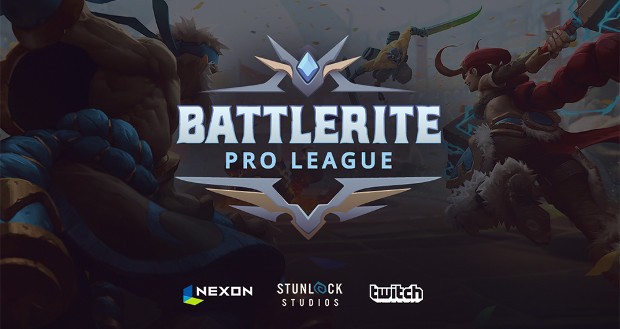 Stunlock Studios announced the launch of the Battlerite Pro Leauge. The company has partnered with Twich and Nexon to bring the competitive circuit to Europe, North America, South America, and Korea. Twitch will be the exclusive streaming partner for the league's first three seasons while Nexon takes care of production and distribution for Korea.
Players can begin signing up today for the league qualifiers set to kick off on April 12th. The signup period will run until April 11th. There will be four qualifiers for each region, running over a period of four days. The two teams that qualify each day will go on to become one of the eight teams representing their region.
Teams will be competing for a share of an $80,000 prize pool, as well as over $25,000 in the LAN finale prize pool. Those interested can sign up on the Battlerite Pro League site. Anyone interested in watching the tournament can do so via the Battlerite Twitch during the dates and times listed on the league site.