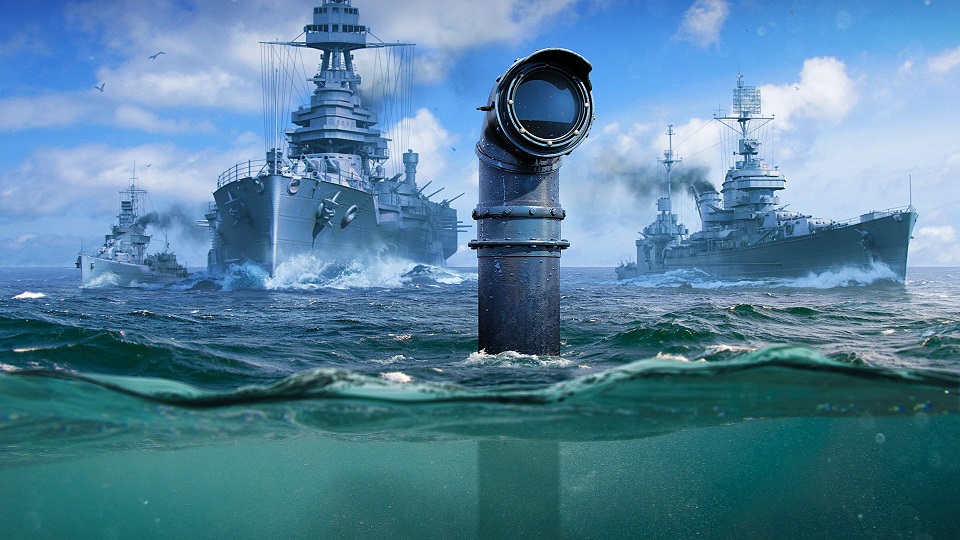 The seas are about to get a lot more dangerous. Submarines are coming to World of Warships — for good this time, and not as part of a limited-time event.
Four submarines, a mix of American and German vessels, will be added, with precise details to be revealed at gamescom next week. Executive Producer Artur Plociennik said that the addition of submarines "poses very interesting design challenges for our team" and that they will require "new gameplay tactics for our players" and "make online naval combat more exciting than ever before."
Originally limited to a Halloween event last year, closed testing for submarines will begin in a few weeks. After that, the subs will be available on a special server before being added to the main client. Even then, they'll be "available in a special separate battle type only and this final configuration stage will last for several months," the Facebook dev blog said.
In other words, Wargaming is taking its time implementing submarines into the main game, so don't hold your breath waiting for them to arrive. Or if you do, come up to the surface every now and then.