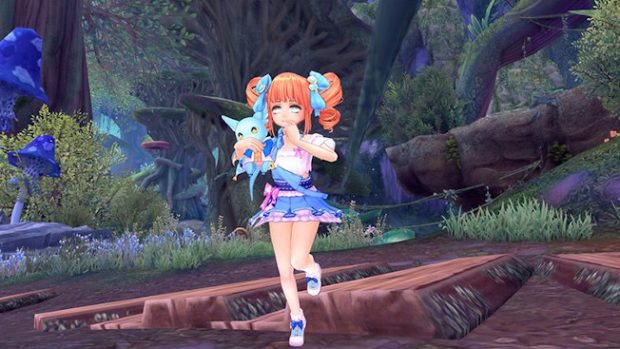 The latest update for gamgio's anime MMO Aura Kingdom dropped today, introducing a new class, a new Eidolon, new maps, and more. Of course, the new class is the headliner this update — a chibi from the Lavendar Tribe with the ability to control the power of dragons. The new Star Caller class carries a Dragon-Puppet weapon that can be transformed into two different weapons, a warhammer for melee combat and a cannon for those moments you need something with range. The Star Caller can even summon the power of the dragon to increase her strength.
Accompanying the new class in this update is the Eidolon Alina — an adorable fox girl that the developers encourage players to use in conjunction with the Star Caller. Alina has the ability to control the wind in order to stun enemies or shroud them to steal their power. She can also heal her allies, which is always useful.
As mentioned above, the update also includes new maps: Stardust Island, the birthplace of the Lavender Tribe, and the mysterious Lost Valley. Other new content includes the Divine Trial battle royale and a few festive events. Yes, there is a Halloween event complete with pumpkins in need of harvesting.