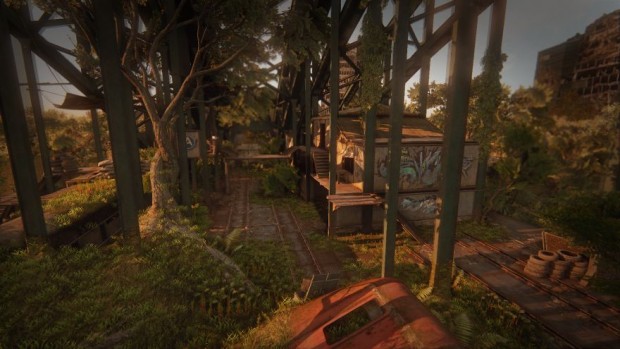 Survarium, the free to play MMOFPS from Vostok Games, has launched one of the largest patches to date and is setting the stage for a more enjoyable experience inside of their post apocalyptic world. Version 0.28a comes complete with drastically changed faction structure, massive UI improvements, a LOT of skill and weapon changes, and is generally being well received by players on the official forums…with the possible exception of NA players still waiting to see if they'll ever get their own server again since it was previously merged with the EU server.
When it comes to gameplay, the biggest addition in this patch is the adding of a ranking system. Now players can compete for ranking within player leagues. Item levels were reduced from level 15 to level 10. As a part of this change, all items had to undergo a rebalancing.
If you're a Survarium player, you'll want to check out the full notes linked above. There are a ton of point changes, item changes, and tweaks to smaller systems spelled out but frankly, for non players it would be a bit of a bore to list them all here. (Excel sheets anyone?)
If you want to jump into Survarium, click this link to get started.