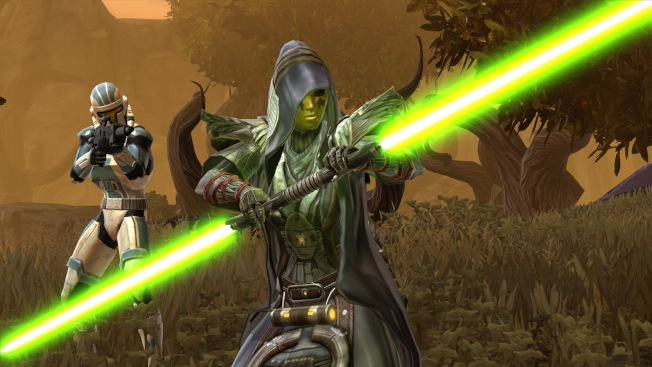 When Star Wars: The Old Republic's upcoming update 5.10.2 releases it will introduce the Guild Heraldry tool, giving guilds a way to create their own emblems. The tool allows players to use icons, background details, and varying colors to give each guild a way to display their own unique identity.
Also included in the update are some general quality of life improvements like a new animation button and the ability to preview emotes, moods, and rest-and-recharge abilities.
According to the post detailing some of the features in the update, players can expect to see all of this next month.