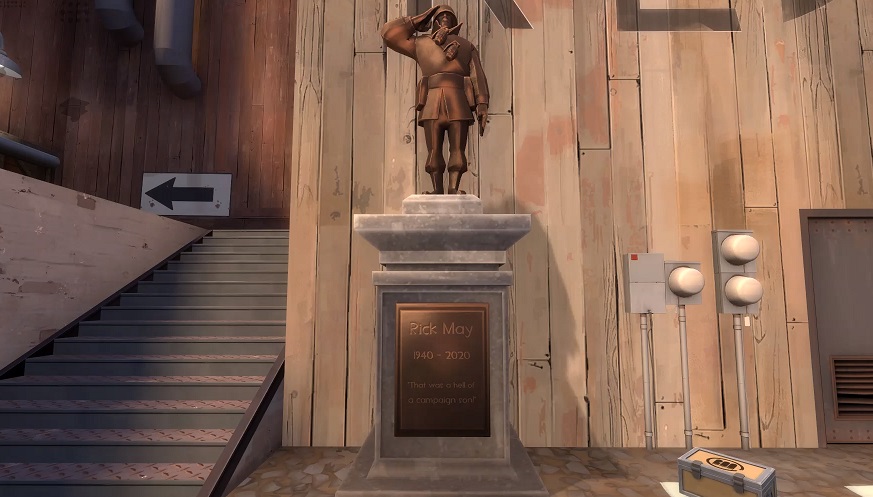 Last month the voice of the Soldier in Team Fortress 2, Rick May, passed away. To honor his memory, Valve has added a statue of the Solider as a tribute to May that can be found on various maps and plays voice lines when players approach.
The plaque on the statue reads
Rick May: 1940-2020.
"That was a hell of a campaign son."
The main menu screen for the game also features the Soldier and plays "Taps," the well-known anthem played to honor fallen soldiers.