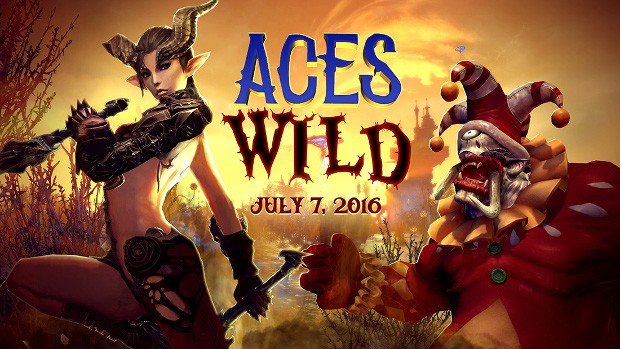 En Masse Entertainment announced today that the next major update for its free-to-play action-combat MMO TERA will go live on July 7. The update, titled 'Aces Wild," is the followup to the 'Secrets and Shadows' update and will introduce new dungeons, flight zones, and more.
This is the third major update of 2016 for TERA, bringing a new five-player level 65 dungeon titled Manglemire as well as new challenges in the boss-rush dungeon, Dreadspire. There will also be a new "Ace" system that gives players a chance to attempt solo dungeons with escalating objectives.
Also included in this update is a New 10v10 PvP battleground, expanded flight zones which will allow players to explore more freely, and extra storage for cosmetic gear.
More details on the update can be found on the TERA site — although you'll have to wait until July 5 for all the info.