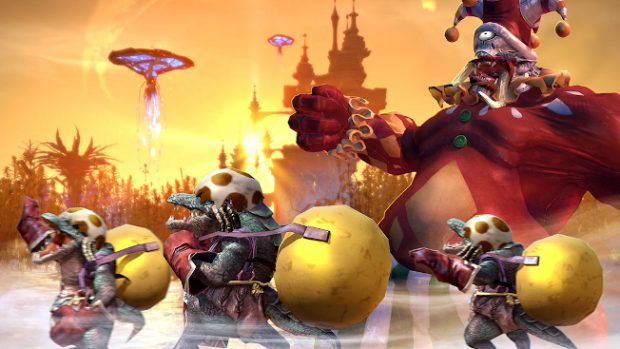 On April 3, En Masse Entertainment's MMO TERA will have been available to play on consoles for two years — unless we're counting early access, at which point tomorrow (March 27) will be the two-year marker. Either way, En Masse is ready to celebrate with some special events. The primary, anniversary specific event involves going on a journey to collect resources that can be turned into a 2nd Anniversary Coin. But that's not all players have to do.
With the anniversary update, a special activity for players with an item level of at least 439+ has returned. Players can once again attempt the one-boss Manglemire dungeon. Enter once daily and earn all kinds of special rewards — such as the Blonde Afro, a Frostmetal equipment box, enchantment materials, and more.
The event will last throughout the month of April, so there's plenty of time to get your hands on all those goodies.