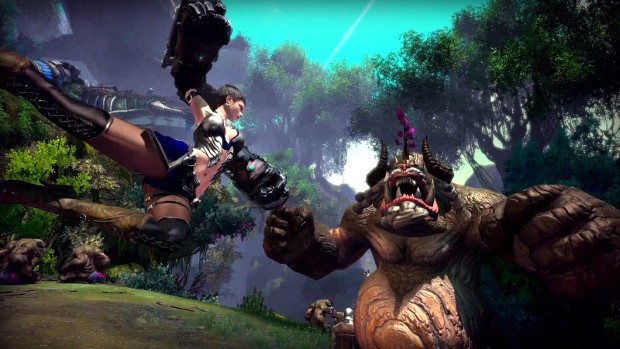 Season 15 of TERA's guild vs guild competition, The Crusades, has kicked off, bringing guilds another chance to prove themselves and claim ownership of the Skycastles. The new season will last until June 21 at 7 a.m. Pacific and offers two league options: Challenger and Cutthroat.
Challenger League
Kalivan's Dreadnaught (Hard)
Abscess (Hard)
Demokron Factory (Hard)
Shadow Sanguinary (Hard)
Cutthroat League
Corsairs' Stronghold
Fraywind Canyon
Champions' Skyring
For those looking for non-guild activities, TERA has also added hard mode versions of the the Demokron Factory and Shadow Sanguinary dungeons.
Details on how to participate in the Crusades as well as the newly updated dungeon are available on the TERA blog.