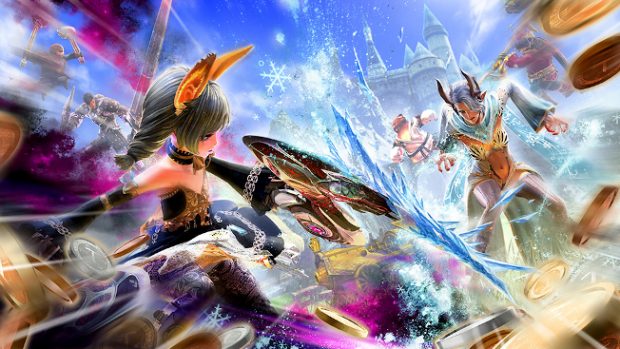 When the next Tera update arrives, it will introduce the new Battle Arena. Recently, En Masse posted a full rundown on how the new content works. In the new Battle Arena, players will be competing in matches with four teams made up of three players each. Teams are created by the game's system, and the system won't put players who choose the same character on a team together.
In order to win a mach, teams earn coins by killing monsters or enemy players. At the end of the match, the team with most coins wins. If a team actually hits the 300 coin mark, the match ends and they win immediately.
The new mode will introduce a selection of mode-specific consumable items as well as items intended to make gameplay more dynamic and interesting.