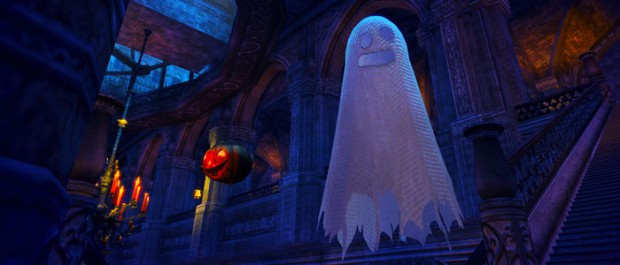 Halloween has come a bit early to players in Tera: Rising. Starting today and running through November 4th, Revenge of the Kaprima is live and brings a fan favorite events and some new items to the world.
If you took part in last year's event, you may remember the "Fane of Kaprima" dungeon. It's back! This time around, however, Kaprima (the great goat demon) has been beefed up a bit to create more of a challenge. The rewards have been amped up as well though, so I guess it evens out on the "risk versus reward" front.
The Banquet of Blood also returns and challenges players to a more unique "vampir" inspired battle.
Looking for a calmer Halloween event? Make sure you visit the Eldritch Academy to get your trick or treat on to earn candy that can be used to buy special goods such as the damn cute ghost pet pictured above!
Check out all the details on the event's official page.