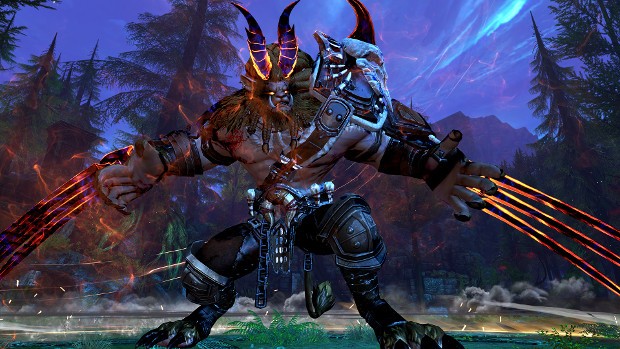 With the release of TERA's latest content update on PC, the Armor: Mask slot will finally have a use! The update — appropriately titled Gilded Mask — adds a new level 65 dungeon that can drop one of four Onset Masks as a reward. The masks increase player Endurance, as well as one additional stat each.
The new Red Refuge Dungeon will send players into the wilds of the Feral Valley to look for those who have sought sanctuary from the Valkyon Federation. Red Refuge is a 5 player dungeon for players with a minimum item level of 439 (or 446 on Hard). Players who complete the dungeon and defeat all three bosses will walk away with some sweet rewards — including the previously mentioned masks.
As for the costumes and weapon skins, all races and genders will be getting Celestial costumes and weapon skins. Some are even available in dyable versions. And, for those that want to complete the look, Angelic and Demonic wings are a thing. These will arrive a bit later, though. But it won't be a long wait, they'll be available in June.