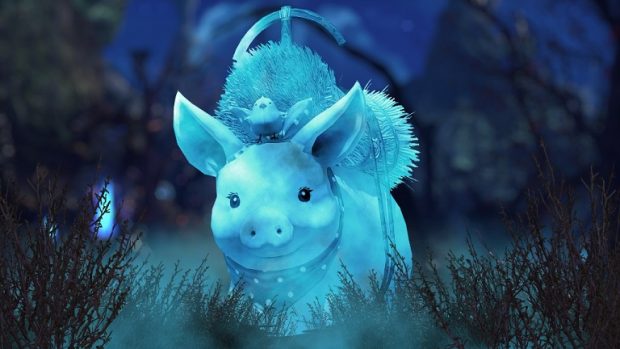 TERA fans on consoles will be making landfall next week on the shores of the Forsaken Island. That's the centerpiece of the Forsaken Souls update, which arrives on Xbox One and PlayStation 4 on March 3, and contains "a host of cursed spirits, and the bosses who rule over them." Sounds like your typical workplace.
Those three bosses are the intimidating-sounding trio of "Rokdos, the Dark Knight; Viyor, a gigantic evil spirit; and Desolarus, the cursed aristocrat who rules the Forsaken Island." Yes, that third one definitely sounds like a venture capitalist. Are we sure this isn't overworked programmers making a silent plea for help?
Completing the dungeon in normal mode gives you a shot at Phantom Armor cosmetics, while knocking it out in hard mode might land you Gullinbursti, an absolutely adorable ghostly pig mount. If all that sounds like too much work, you can enjoy the update's other features, such as auto-fishing, anonymous leaderboards, updated faction quests, and what's sure to be everyone's favorite feature: updated loot box presentation!
Check out everything Forsaken Souls has to offer on the TERA website.