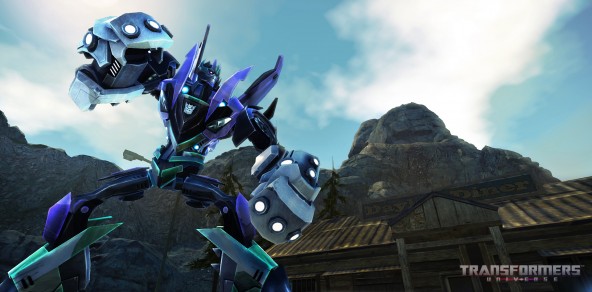 Jagex wants everyone to know they'll be celebrating their fourth of July with a 24-hour livestream as they launch Transformers Universe into Open Beta. Yes, instead of spending the day outside roasting fresh meat and watching colorful explosions, they'll be doing the same thing online instead. Everyone who signs up and joins over the weekend will also enjoy double XP for the weekend and chances to win $75,000 in prizes.
Despite being "downgraded" from a full fledged MMO to a MOBA Jagex's CEO Mark Gerhard spoke of Transformers Universe as a game believed "worthy to be Jagex's second massively multiplayer online game." Indeed when we jumped in for a peak at the closed beta, we found elements of MMO sprinkled throughout, with players utilizing an overworld for travel and some PvE quest purposes in conjunction with instanced PvP.
Players interested in joining forces with either the Autobots or Decepticons may do so by signing up here.