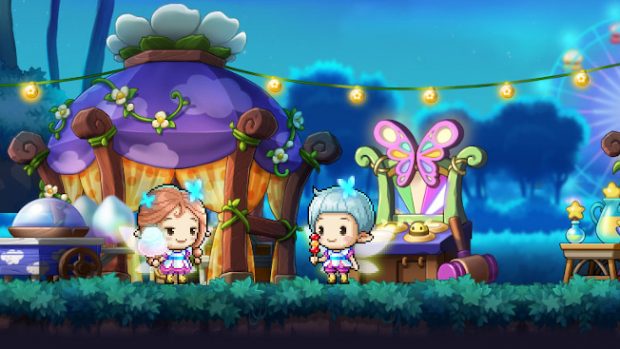 Get ready for moonlight magic, celestial cookies, cotton candy, and Valentine's gifts. Nexon dropped the most recent update for MapleStory and it kicks off a bunch of events. It's time to celebrate the blue full moon with a party, candy, balloons, and all kinds of other activities. Most of the events kicked off today (some a bit earlier), and the bulk of them end around March 9. Although some end earlier and at least one lasts well into June.
The update also includes a full laundry list of changes. This includes job balancing, a revamp of Ursus — including changing how scoring affects rank, boss updates, and quest and map improvements. And, of course there are the bug fixes… a lot of bug fixes.
Players interested in reading the patch notes — and there are a lot — can find them on the MapleStory site. If you'd prefer a shorter rundown of the events, you can either check out the event page or just watch the video below.