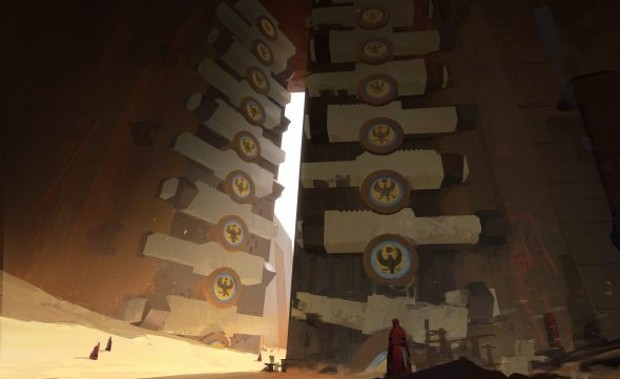 Path of Fire, Guild Wars 2's next update, is almost ready to roll out. Today, ArenaNet posted a reminder that the update will make its way to servers on September 22.
The launch is scheduled for 9:00 AM Pacific Time (UTC-7) and before that, players can catch a two hour live-stream — including pre-show — via Twitch, YouTube, or Facebook.
That said, players have a few additional things to look forward to before (and after) launch date. On Monday, September 18, the Elonagram Screenshot Contest winners will be announced. The following day, ArenaNet will drop the official launch trailer for Path of Fire. Then, the day before the launch, ArenaNet will be running a marathon of Guild Chat episodes, developer diairies, and videos on the GW2 Twitch channel. Finally, Path of Fire content will be streamed all weekend long beginning on the 23rd. A schedule of the planned streams is available on the Guild Wars 2 site.