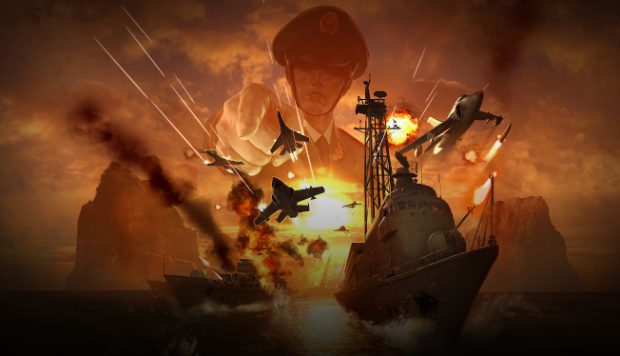 It looks like it's RTS-freebie time again in the Epic Games Store. This week, Eugen Systems' Wargame: Red Dragon is up for grabs, ready to take players back to 1991 and the clash between Western forces and the Communist bloc.
In Wargame, players command the military of 17 different nations, utilizing over 1400 different units, including tanks, planes, helicopters, warships, and amphibious units. The game's maps are based on real battlefields but that doesn't mean you can't rewrite history.
Wargame: Red Dragon generally sells for $30, but as long as you grab it before next Thursday, it's yours for free. The game also has some DLC, including four packs that are available for free. These include a 10v10 map and some new scenarios.
If you're not interested in the RTS, or just want tome other free-ish content, a demo for an infinitely repayable stealth horror game with destructible environments is also up for grabs on the EGS. So, while you're there, you might want to take a peek at Gravewood High.