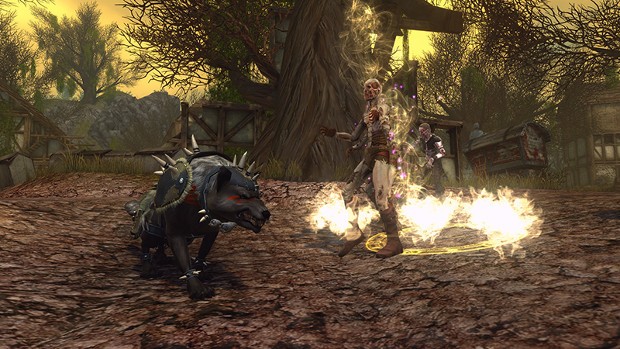 The Orcs are on the attack! Okay, well, a specific Orc tribe is anyway. The Many-Arrows Tribe will be holding a three-day assault on the Neverwinter Guard Post starting August 23 (after maintenance). The assault party will persist in their effort to bring down the post until August 27, at which time, they will be on their way.
During this assault, players will need to team up to defend the post. They might want to be wary however, since some of these Orcs might hold a grudge for being expelled from player strongholds. If successful, the party will receive all kinds of rewards including an Armored Orc Wolf Companion, a Refiner's Cache, dyes, enchantments, medallions, and more.
The Wolf is geared out pretty heavily, and boasts points in Power, Armor Penetration, and Critical Strike. He also has slots for offense and defense as well as neck, ring, and waist items. The Refiner's Cache contains a random enchantment or runestone (rank 4 or 5).