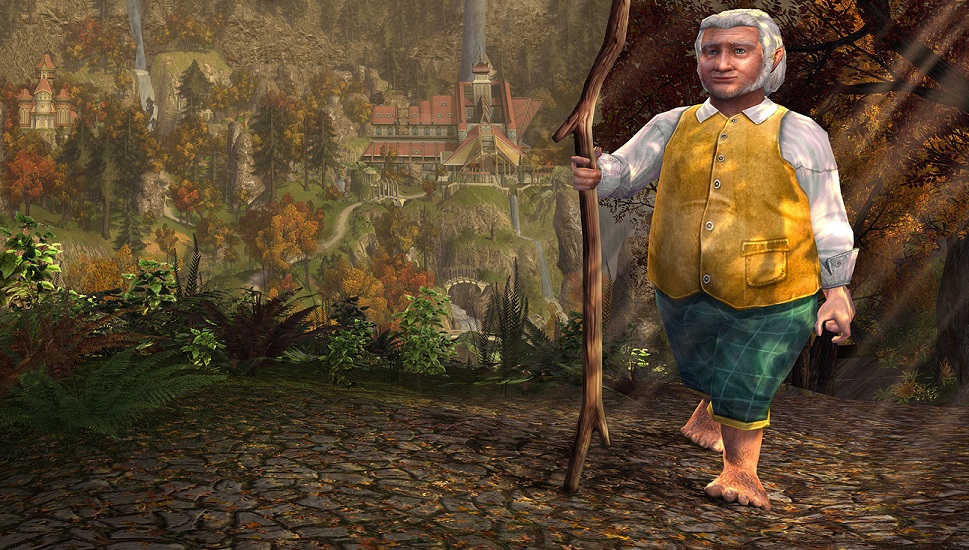 Bilbo Baggins is ready for one more adventure. Update 29.5 for The Lord of the Rings Online adds the story-based mission quest "The Further Adventures of Bilbo Baggins," available for characters level 20 and up. Finishing all 10 missions will award a title, virtue XP, and tokens that can be redeemed for level-appropriate rings, cosmetic items, and housing decorations.
The quests are free to VIPs and, for a limited time, to all players by applying the code SAVEBILBO in the LotRO Store before May 9. Today's update also raises the level cap in the Anor and Ithil legendary worlds to 105 while adding content up to the Black Gates of Mordor.
LotRO is also celebrating its 14th birthday this month, with celebrations set to kick off on April 21 and run through May 11. New rewards this time around include cosmetic torches and milestone rewards based on how long you've been playing. Learn all about Update 29.5 in the patch notes on the LotRO site.