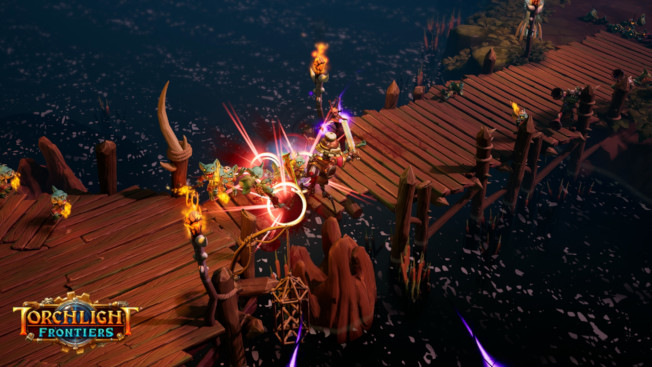 Last month, Perfect World and Echtra informed players that Torchlight Frontier's Closed Alpha 3 event was on its way — including that they've lifted the NDA for players participating in it. Last week, the developers hosted a livestream offering players a look at some of the things they can expect from Closed Alpha 3, noting that this alpha test will be live 24/7 (barring any need to do updates), and that invites are still going out. So, if you haven't received yours yet, keep watching.
At the start of the stream, Echtra's Project Lead Tyler explained that the reason for no wipes once Closed Alpha 3 starts is because the company wants players to be willing to fully explore Torchlight Frontiers — meaning they have to be invested in it. And we all know how invested you are when you know they're going to kill that character you spent hours with.
The stream also offered a very brief look at what is reportedly 11 pages of patch notes — that will be available sometime today. It also provided a preview of the game's new opening cinematic. The video is still being worked on, but players should be able to expect something pretty special considering the project is being led by Emmy nominated Clone Wars animation director Danny Keller.
And of course, there's a lot more after that, including some in-game video for players to watch. The entire stream can be viewed below.