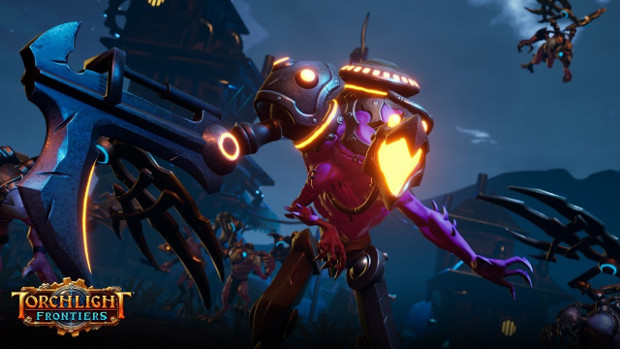 Another weekend of alpha testing is on the way for Torchlight Frontiers. On December 7, invited players will have a chance to help test the stability of the servers as well as balancing, skill purchasing, and other game systems.
Players who participated in the first alpha test are automatically invited back for the next one and "lots additional players" will be invited for test #2. According to the FAQ, the plan is to allow all character progress from the first test to carry over into the second.
If you'd like a full rundown of everything the devs are hoping to work on during this test, or find out how to get a key, all the info is available in the announcement on the Torchlight Frontiers site.