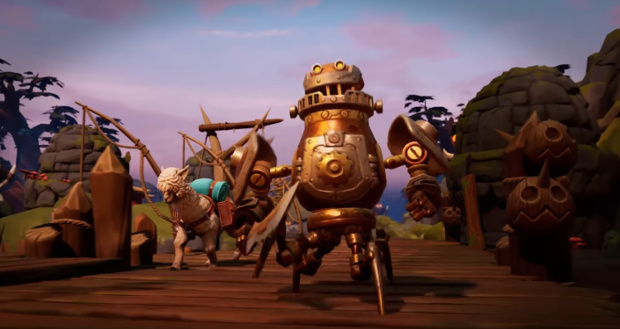 Among the many things being added to in Torchlight Frontiers are some new classes. Today, Echtra Games and Perfect World Entertainment revealed one of those classes, The Forged. This adorable clockwork guy can be seen in the trailer below.
The Forged is more than just a clockwork. As his name (and shape) implies, he can get pretty hot. And all that heat is put to use with explosive attacks.
Torchlight Frontiers is set to release sometime next year. In the meantime, interested players can sign up to participate in the beta on the game's site.