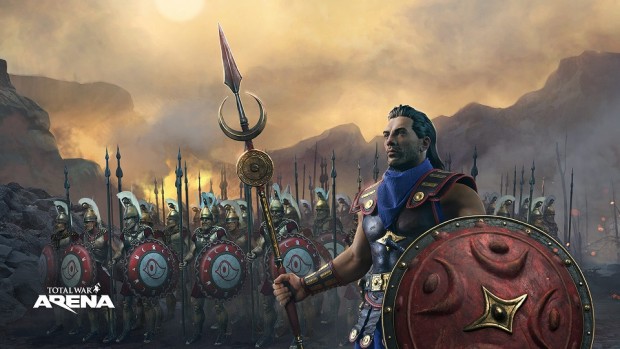 Creative Assembly's and Wargaming's collaborative RTS Total War: Arena shut down its servers last February. That didn't outright kill the game, however, as CA quickly inked a deal with Netease to bring TWA to China, and the beta for that version of the game begins today.
The official website for the Chinese version of Total War: Arena is arena.163.com, and auto-translate indicates that "the first round of testing will be held from 3/5 to 3/8 daily from 18:00 to 21:00." That corresponds to 2:00 a.m. to 5:00 a.m. Pacific time, so if you want to check it out, you'll have to get up pretty early. You'll probably also want to be able to read Chinese, and, according to at least one Reddit post, non-Chinese players will be "using fake Chinese IDs and borrowing real phone numbers from an online database."
All that might make it too much of a hassle, even for an avid TWA player like myself, but if you want more advice on how you can access the test, there's plenty to be offered on the Total War: Arena subreddit.
As a side note, while we're talking about Total War and China, Creative Assembly is also working with Netease on Total War Elysium, which is currently slated for launch only in China. It does have an English website, however, and the developer said in an FAQ that they "hope to bring it to players worldwide before too long."