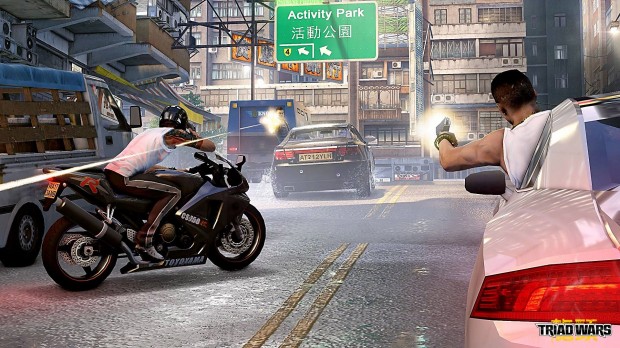 Gamers interested in United Front Games' upcoming title, Triad Wars, are about to have another opprotunity to get some of their questions answered live by the dev team.
Jason and I have talked about Triad Wars on previous episodes of the Free to Play Cast and we actually used quite a bit of the team's last live stream to form some our early impressions of the game. If you liked "Sleeping Dogs" then Triad Wars is a game that should be on your radar.
The live stream starts at 11 AM PT this Wednesday (11/26) on the official Triad Wars Twitch channel. If you have a question that you'd like to get to the devs, you can send it via Twitter using #TriadTwitch.
UPDATE: …or, you can post it as a comment here and we'll pass it on to the devs directly!
@mmobomb Have your readers got any questions for the #TriadWars Twitch stream tomorrow 11am PDT? We've got some Beta Invites for you

— Triad Wars (@TriadWars) November 25, 2014