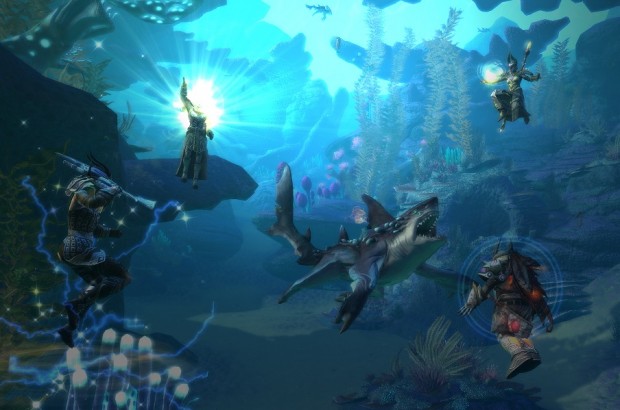 Trion's got access to a few more statistics about Rift than we do, and they put that to good use, creating a lengthy infographic with loads of data about player activity in Rift.
The Guardians hold a slight edge over the Defiants, 54% to 46%, which is said to be due to "a recent boost in popularity." Callings are fairly evenly split, with cleric (20%) being the only one under 25%. The biggest number overall is 32,020,871,195, representing the number of monsters killed to day.
Here's the one that gets me, though: Player Plü@Brutwacht has logged 16,791 hours since the game's launch. There are 35,064 hours in four years, meaning Plü has spent nearly half the time available during that span in Rift. And you think you play too much of your favorite game.