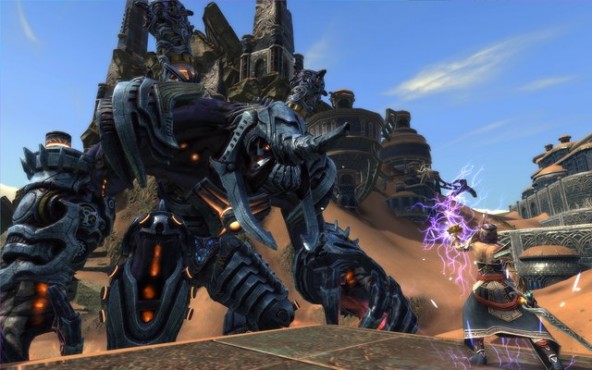 Are you creative? Do you play Rift, Defiance, ArcheAge, Atlas Reactor, Trove, or Devilian? If so, then Trion Worlds wants to recruit you to be part of its new Creator Program, aimed at showcasing its players' creative efforts — and providing some sweet in-game benefits.
If you're a passionate, active, and engaging creator of fansites, YouTube videos, Twitch livestreams, or original art related to Trion's games, you can sign up on the Trion Worlds Creator Program page. In return, you'll receive early access to new content and games, giveaway codes, event invitations, and more.
Perhaps most importantly, Trion will promote your creations on its social media channels, offering you a wider audience for your work. Yay, exposure!