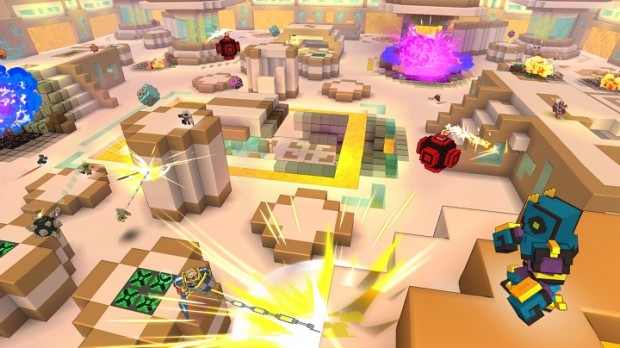 Did you have Trove on your "next game to get a battle royale mode" odds chart? If so, congratulations!
Trion Worlds announced today the coming of Bomber Royale to Trove, which will pit 20 Trovians against each other in a fight to the finish on one of three different maps. Their arsenals will include grappling hooks, healing items, and a crazy assortment of bombs.
Typical for BR modes, the map will eventually shrink as the match progresses. Somewhat atypical — though making sense for Trove — is that the environment can be destroyed by the bombs.
Players managing top scores will earn a special seasonal currency that they can spend on loot boxes, auras, and more. All experience and items won in BR mode will carry over to your regular Trove characters.
Trove: Bomber Royale will hit the live servers sometime this summer.