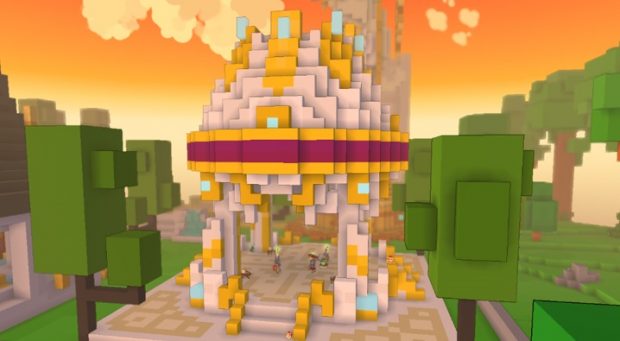 It's the Easter season in Trove, and gamigo is celebrating with the first-ever Bunfest. Easter eggs have been hidden all around the game's worlds, including Golden Eggs that can be found on Geode's Topside and can hatch into a Gold Companion Egg. Yes, that's an egg that hatches into an egg. Egg-ception.
There are new egg-shaped dungeons that are "bomb-resistant" and feature "cute bunny bosses with fine chocolates in their bags." Players can mercilessly slay the cute bunnies and take their chocolate to combine with Bun Tokens to obtain Bunfest treats, mounts, and companions — lucky rabbit's feet not needed, apparently.
Bunfest is active in Trove until April 20. More details can be found on the Trove site.