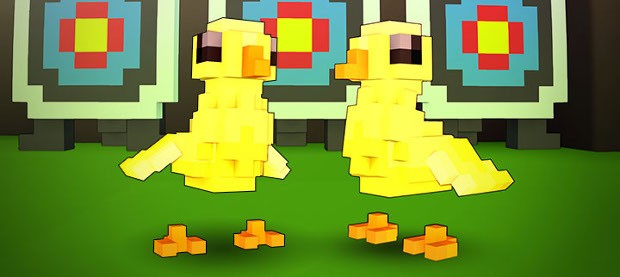 Spring has arrived in Trove, and with it a brand-new, two-week-long event that players can take part in. The Song of Petallura adds nine new adventures — ranging from monster slaying to gardening — that players can participate in in exchange for some sweet goodies.
Of course, it really wouldn't be spring without chicks, which is why players who complete the event adventures will be rewarded with the Itty Bitty Chick ally seen above. (Isn't he cute?) In addition players will be able to pick up daily login rewards including Gem Booster Boxes or Ninth Life boosters.
And, if you have a little scratch to blow and want some Dragon Coins or eggs, you might want to take a look at the shop, as all Greater Dragon Caches are 25% off over the next few days.