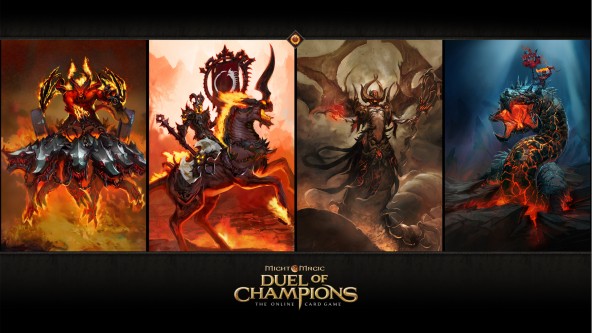 OK, if Thursdays are going to be like this from now on then we need to make a specific article each week on this topic. It's a rough day in the world of smaller free-to-play games as Might & Magic: Duel of Champions now adds itself to our list of games that will be closing. Ubisoft has announced that in addition to two other free-to-play titles closing, Duel of Champions will lock the doors on the CCG on October 31st.
In the official announcement, Ubisoft states that the game has only been running as long as it has because of Ubisoft's previously made decision to no longer update the game. Refunds are of course not being offered and the cash shop has been shut down effective immediately.
If you're looking for some type of recompense, Ubisoft encourages you to join their UPlay service to take advantage of the free game each month they are offering as part of the company's 30th anniversary.
Thanks to MMOBomber Hantzie for the tip!