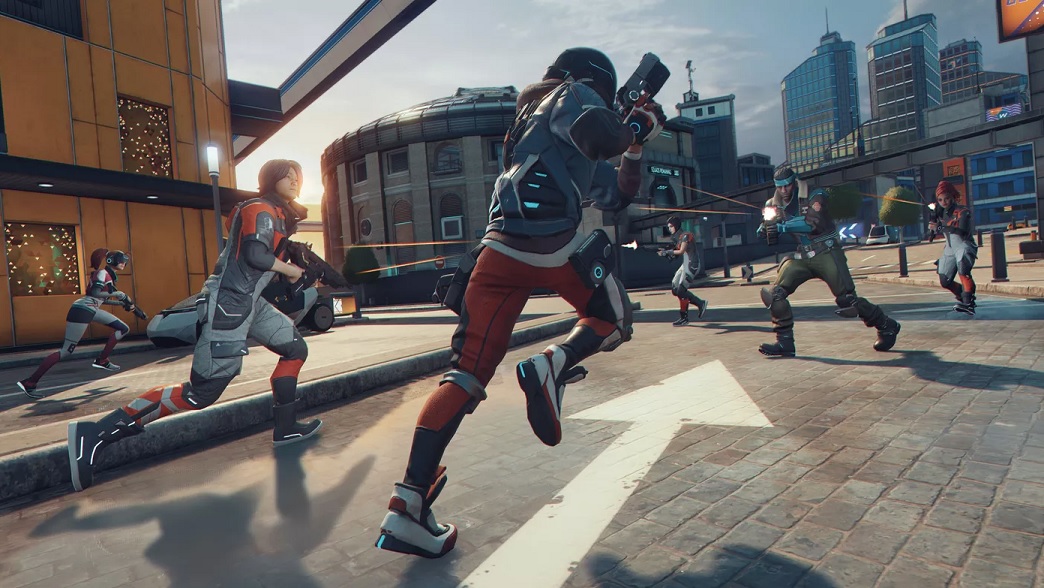 It's been a few days since Ubisoft shut down Hyper Scape's servers following its technical test, but we knew that some sort of announcement was coming on July 12. That came during Sunday's Ubisoft Forward virtual presentation, where the game got not only some lore but also a de facto launch date — right now.
Hyper Scape takes place in 2054, when Earth's population of 10 million is "living in the crush of the megacities." The Prisma Corporation steps in to create a virtual world, the Hyper Scape, with the biggest attraction being the Crown Rush battle royale event. But strange events have been happening and a "darker secret lies at the heart of Hyper Scape," which might foretell more story-based content in the future.
For now, though, you can get in on the open beta, which is currently live on PC. You'll need the use Ubisoft's Uplay launcher, which you can download from the Hyper Scape website. The open beta comes with a 30-tier battle pass, with new outfits coming in each season.