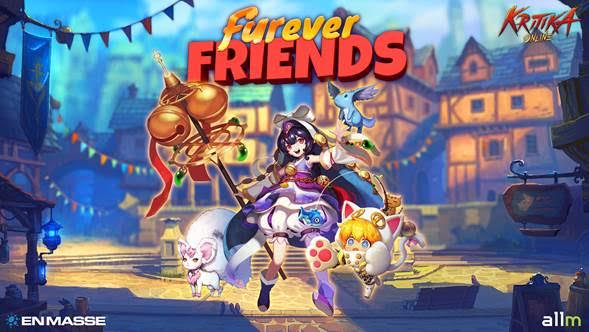 You're a vicious demon hunter, born in battle and bred for war. Your only weapons against the darkness: your trusty steel blade, your iron will … and fluffy kittens.
The first major update for En Masse Entertainment's Kritika Online, Furever Friends, goes live today. One of its primary features is making Danger Zones more rewarding and challenging by increasing drop rates and buffing bosses.
Arena mode also gets a buff, increasing levels from 10 to 120 and increasing your rewards the further you progress. There are a whole bunch more changes you can read about in full on the Kritika Online forums.
But that's not the big news. No, that would be the pets you can now acquire via the "Furever Friends" bundle. They're cute, they're adorable, they're fuzzy — and they're apparently quite dangerous, if the trailer is any indication (or if your enemies have allergies).