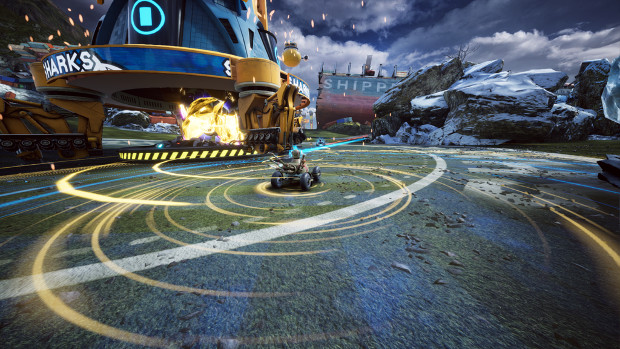 A brand new car has been added to Lucid Games' MOBA Switchblade. The car, known as The Porcupine, is the fourth car to fall under the Scout class and the seventeenth vehicle in the game. Scouts are a fast class with the ability to disrupt things using a variety of weapons and abilities.
In the case of The Porcupine, it features speed boosts, a military grade laser weapon that can take out its opponents' hull and shield, mines that can apply a steering lock, and a lockdown ability that just shuts their opponents and their abilities down for a while.
You can see The Porcupine in action below.