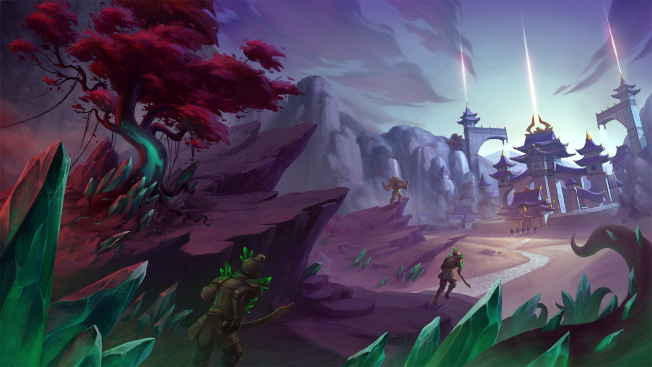 Today, during the Hi-Rez Expo keynote, Titan Forge Games teased a lot of stuff coming to Smite in the next year. The featured thing is the new Viking God Heimdallr, who will bring his horn, sword, and Bifrost bridge into combat and bolster the ranks of the hunters. Currently, only a trailer is available for the new god. Another video detailing his abilities will probably be along in the coming weeks. His trailer is available to watch below as a stand-alone item. Or… if you'd like to watch the whole Smite portion of the keynote, I have it queued up for you in the very last video on this page.
Also — more loosely — teased during the keynote is the new god lineup for 2020. This consists of six new gods, which includes not only Heimdallr but also the Slavic god Baba Yaga. The other god's names weren't actually stated, but player guesses currently include Lu Bu for the Chinese pantheon and Tsukuyomi of the Japanese pantheon.
Also revealed during the keynote is a rework of the Joust Map for Season 7, and a partnership with Red Bull Records that brings music from AWOLNATION and Beartooth to the game, among others. As with the Heimdallr trailer, the videos for the new god lineup and the Redbull thing are available individually below. But, if you'd rather watch the whole SMITE keynote which is pretty funny, just skip over those to the last one.