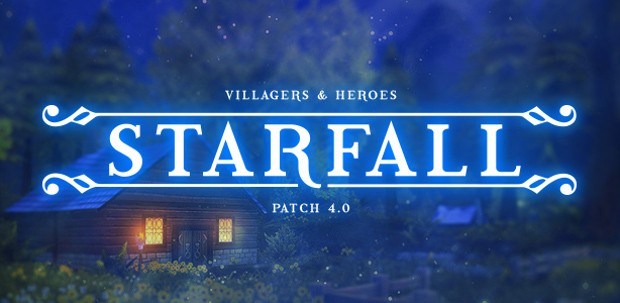 Mad Otter Games announced a complete loot system revamp for for its free-to-play MMORPG Villagers and Heroes. The revamp will arrive as part of the upcoming Starfall expansion and will introduce power ratings for loot, allowing players to see how powerful an item can be. The power rating is a simplified numerical system that takes into account item status and general properties the item might have — such as stat boosts .
The update also introduces a colored rarity system familiar to most MMO players, marking items on levels ranging from Inferior (Grey) to Epic (Purple). As expected, rarer items will typically be more powerful than more common ones.
Also being added to the loot system are Runes. These allow players to swap stat boosts between different types of equipment. Another addition are Arnaments, or items that grant players gear with random properties. These are generally available as quest rewards, but can be found other places as well.
For more details on these changes and additional information on the update, head over to the Starfall page.