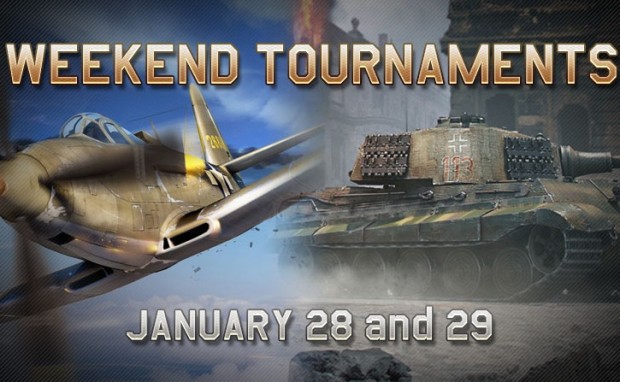 It's tournament time in War Thunder! This weekend, pilots and tankers can shoot for the leaderboards across all game modes and earn some sweet prizes for their effort. That's why people actually fought in World War II, right — for the loot?
On Jan. 28 and 29, you can take part in 1v1 and 2v2 tournaments in arcade, realistic, and simulator modes for both air and ground forces, using a limited set of vehicles. If you can survive the group stages, you'll be placed into a massive elimination tournament, with the winners of each coming out with thousands of Golden Eagles, a title, and some premium time. You'll need to register yourself or your team in advance, so don't wait until the last minute!
This weekend's festivities appear to be the second time in 2017 Gaijin Entertainment has run this kind of tournaments, so it looks like it might be a regular occurrence. Head over to the War Thunder tournament portal site for all the important information.