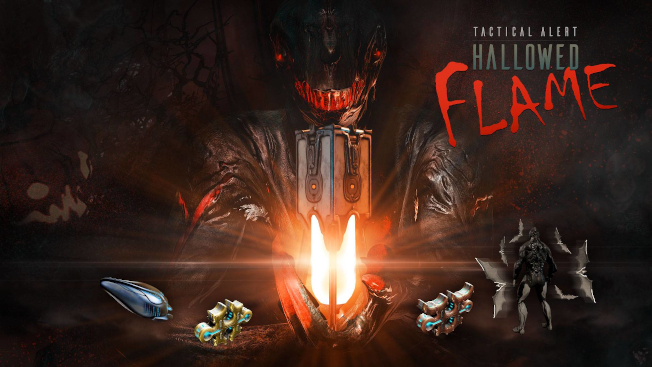 It's officially time to celebrate Halloween in Warframe with the game's Hallowed Flame event. The event — which runs from today until November 1 — features a special Tactical Event wherein players need to survive against hordes of the Infested in the Origin System. (It helps if you've already completed Nightwave: The Emissary, but that isn't required.)
Here's how the event works: Find the Zealoid and eliminate him in order to obtain a Lantern. You'll need to keep the Lantern charged for a specific amount of time — something that can only be done by killing more enemies. If you manage to do that, you earn rewards.
Of course, that's just a basic summary of the event. Luckily, Digital Extremes has provided a more in-depth look at how everything works on the Warframe site. One thing that is important to know is that there will be a leaderboard for the event on all platforms: PC, PS4, Xbox One, and Nintendo Switch. A link for the PC leader board can be found in the post linked above. The others are apparently still being worked on.