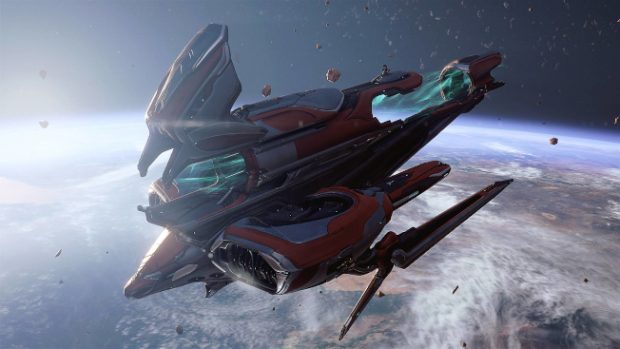 This past Friday afternoon, Digital Extremes held the second Warframe devstream of the year, offering players a look at the content they can expect to see this spring. The stream included content coming in Update 29.10, which focuses mostly on Railjack 3.0, as well as Update 30: Call of the Tempestari.
The Railjack overview offered details on how the developers plan to "fix the mistakes [they've] made" while finding ways to integrate it with the rest of the game in a better manner. This includes offering players the ability to bring their own Avionics with them when doing Railjack content. As for Update 30, the stream offered more information on the new Sevagoth Warframe, including his weapons and animations.
During the stream, they also answered a few player questions. Four of these are covered in the stream writeup on the Warframe site. They include what plans the team may have for secondary weapons, the future of the Steel Path reward vendor, how they plan to expand on the open world content, and future boss design.
On an addtional note for the Octavia fans among you, Digital Extremes is holding a fan-cam contenst. Players can create an Octavia or Octavia Prime fan-cam using the assets provided by Digital Extrems for a chance to win Platinum or the grand prize, Octavia Prime Access. The contest is open until March 11, so head over to the website to read over the rules.