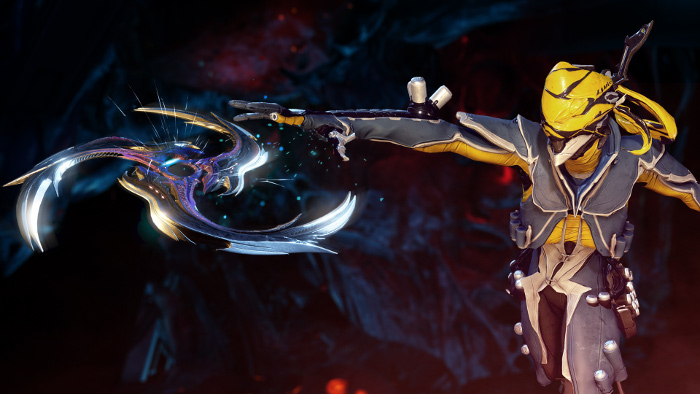 Warframe is getting in the Halloween spirit with new skins, a new weapon and a limited time mission.
The skins include a variety of costuming options; weapon skins, capes, and even Landing Craft Skins. In addition to the new skins, Warframe will be bringing back Day of the Dead skins from past events as well as the Halloween Color Picker.
The new Melee Weapon, named Cerata, uses ancient strains of technocyte to make it a threat to armored targets.
Then, of course, there's the new Halloween Tactical Alert featuring Vampire Lotus, Ancients with sawblades and more.
The event will kick off at Noon EDT, October 30 for Tenno on PC, Xbox One and PS4, although players can begin purchasing the new skins today at 11 am EDT. For more information, head on over to Warframe's site.