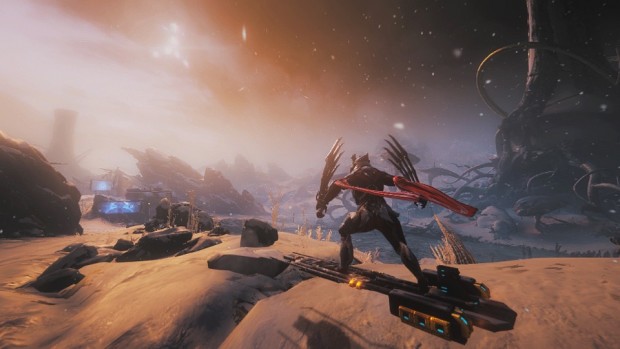 Now you can take your K-Dive hoverboard on the go with you, as Warframe's Fortuna expansion is live on the Nintendo Switch. The new open-world area is ripe for exploration, extermination, resource exploitation, and protecting the wildlife from extinction. Does that mean Warframe is a 4X game now?
The free expansion comes with the Garuda Warframe, which "offers a deadly combination of health-based Abilities to wreak havoc on any enemy" and plenty of enemies, old and new, to spindle and mutilate. If you're feeling more peaceful, take a break to mine or fish, or help preserve endangered species, protecting them from the greedy Corprus invaders.
Learn more about the Fortuna expansion on the Warframe website.