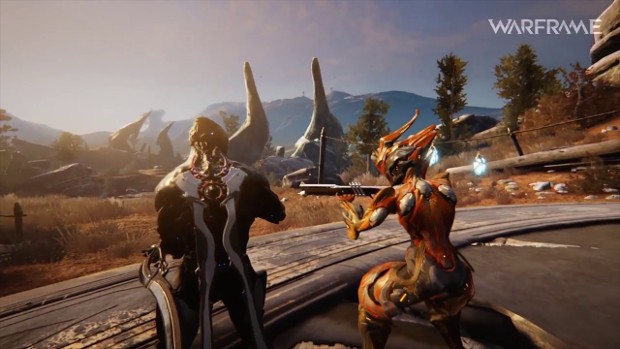 Plains of Eidolon, the latest update for Digital Extreme's free-to-play game Warframe, launches on PC and Steam today. The update gives players a whole new territory to explore as well as a gigantic new high boss, new weapons, armor, and more.
The big change in this update is the new — more RPG-style — Open Zone featuring an all new landscape filled with hills, pastures, lakes, mines, and more. Up to 50 players can gather at the base camp in Cetus where they will obtain new missions.
To get your hands on the update, download it on PC or Steam. More information on Plains of Eidolon is available on the Warframe site.