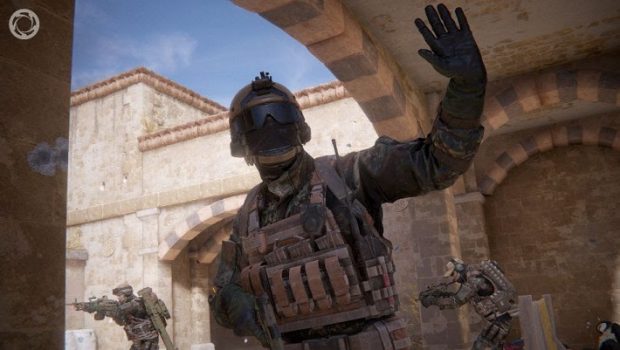 Wargaming's and 1C Game Studios' upcoming free-to-play third-person shooter, Caliber, is about ready to move onto its next phase of testing. To wit, they've announced the opening of signups for a closed beta test for European players, which follows testing in the former Soviet regions making up the Commonwealth of Independent States.
According to a press release, over a million players have already tried out Caliber in the CIS, with 53 million battles played between closed and open betas. Caliber Product Director Kirill Stadnik said that the test will bring "as much content as possible, with more collections of operators from different countries, more maps, and a story that would bring more context into their gaming experience."
As you might recall from when we first learned at Caliber's official unveiling last year, you'll play as a military commando in a team consisting of four classes: assault, support, medic, and sniper. Soldiers will represent a real-world special forces unit, such as GROM (Poland), Navy SEALs (United States), or the Kommando Spezialkräfte (Germany).
You can sign up for the closed beta on the European Caliber site.