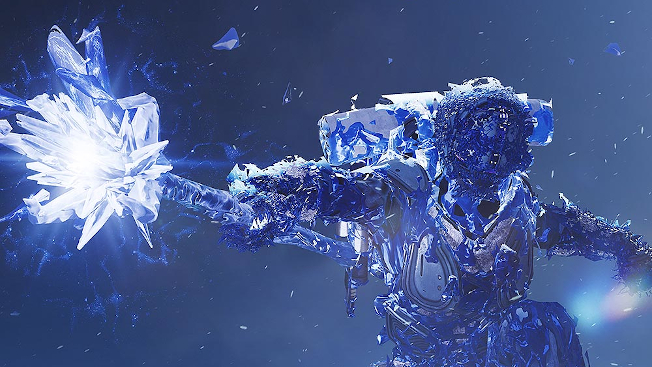 A new Destiny 2 trailer is available today, highlighting the Stasis energy-imbued Shadebinder Warlock sub-class. The Shadebinder fires freezing projectiles that immobilize their opponents. They also feature a melee attack that freezes anyone it hits.
The Shadebinder is part of the upcoming Beyond Light update scheduled for November 10. This update introduces the Stasis energy mentioned above. The freeze abilities are part of the overall theme of the new update, where players will explore a new frozen area of Europa.
The Shadebinder is one of three new subclasses. However, the other two, the ones for Titan and Hunter, have yet to be revealed.